England v South Africa: second one-day cricket international delayed by rain – live! | cricket
key events
Show key events only
Please turn on JavaScript to use this feature
Speaking of Yorkshire, the new Geoff Boycott book doing the rounds, in conjunction with Jon Hotten, sounds a special piece of work. I'm yet to read it but the word from everyone I know who has is that it's going to be award-winning. In Jim Wallace's brilliant Spin column this week (a fine writer, relatively new to the scene, worth following) it included a chance to win a signed copy. This is ripped from the newsletter, which you should, of course, sign up to as a matter of course.
Saturday 14 March 1981, Kensington Oval, Barbados. One of the most memorable overs in Test cricket history is about to take place. Somewhere near the sightscreen at the Pavilion End, Michael "whispering death" Holding prowls at the top of his mark. A 40-year-old Geoffrey Boycott prepares to face him on a wicket with a malevolent green tinge. What might have been going through Boycott's mind?
A new book, Being Geoffrey Boycott, written by Jon Hotten – one of the finest cricket scribes to dip a quill, and Boycott himself – provides a unique insight:
"The over that you are about to face will become a mythic thing. It will live on … There are people jumping over the pitch-side fence. There are people climbing onto the roof of the Hall & Griffith stand and perching like birds on the raked tin. Every seat, every row, every aisle of every stand is full. The noise is unreal. The air itself seems to vibrate …
When Michael begins his run, everything feels right. He is instantly in rhythm, his feet falling exactly how they should, his head swaying softly as he runs, and when he bowls it feels as though he just lets it go, but instantly, with no warmup, no loosener, he is at full pace. It comes from nowhere, happening before you know it's happening …"
It's a remarkable book, a literary collaboration that falls somewhere between The Damned United and Peep Show. If that has piqued your interest then answer the following (simple!) question to be in with a chance to win a signed copy.
Q: Headingley, 1977. Which player did Boycott drive through mid-on for four to bring up his hundredth First-class century?
Pop your name and the answer in an email to this address.
Spin readers can buy Being Geoffrey Boycott for £19 + p&p (RRP £25) – by using coupon code SPINBOYCS at the checkout.
Enjoyed this. By Jo Harman, the editor of Wisden Cricket Monthly, a piece that tries to get to the bottom of why Yorkshire has supplied so many England players.
The rain has started again. "But the forecast is improving," says Nick Knight. Sky have finished their live coverage, heading off to highlights – that's usually a sign that they don't think we'll be getting on any time soon. But we'll crack on over here!
"Hi Adam, greetings from rainy Sweden." Hello to you, Julian Menz. "Pity about the cricket of course, but it's been horribly hot here too, and as an expat Londoner I can only imagine how unbearable temperatures in the high 30sC must be. Let it rain."
I wouldn't recommend throwing into the mix a toddler with chicken pox! My girl picked that up the day before the two wildly hot days. Won't get that in a hurry.
Well, that chat took a predictable twist. Shastri got on a roll, insisting that the Test nations have helped to go because they aren't "competitive." My first thoughts…
Shastri says sack HALF the Test-playing nations. Not the depth, he insists.
* Sri Lanka def Aus just last week
* Bang def Aus & Eng on their last visits
* WI def Eng three months ago
* NZ (often not in the top 6) won the WTC
* Eng were ranked No7 until five minutes ago
— Adam Collins (@collinsadam) July 22, 2022
An existential conversation is playing out on Sky. Atherton, Shastri, Butcher and Morgan are all get into it here on the economics of modern cricket. The consensus is fairly clear: the era of franchise competitions (well, the IPL) controlling the overall direction of global fixtures has well and truly arrived with the new FTP, which has been doing the rounds this week. Ali Martin reported on that document this week.
"Hi Adam," writes David Kelsey in response to the Laura Wolvaardt chat. "I listened to both parts of The Final Word with Jeremy Coney the other day. It was/he was brilliant. He always is though. For my money, the more Jeremy Coney the better."
If the great JV Coney is also your cup of tea, enjoy TWO HOURS of him here.
Right, let's keep moving. Next, to the championship! Get another tab going with Rob Smyth for the final afternoon of the round. You don't have to scroll down far to see the beauty from Tom Helm to get rid of Cheteshwar Pujara at Lord's, where it's game on for Middlesex with the visitors, Sussex, 69-5 in their second dig – ahead by 107.
Last bit of Jonny. "I feel really good right now. I hated Covid. I didn't enjoy being locked up in a hotel room being able to see my friends and family doing normal things. I didn't like the hotel, I'm not a 'gamer.' And I'm someone who feeds the crowd and getting fired up."
That was an excellent interview – I'll post in full when Sky tweet it out.
YJB continues. Ethers asks him about where the old-fashioned ODI sits in the current landscape. "I think it is a really good format. Over the last five years the journey we have been on a group was an amazing one. I also see 50-over cricket is a stepping stone to test cricket as you get worked over for longer and you've got to play [mimics Boycott accent] good cricket shots." He adds that England need to be realistic about how long it will take for the Test team to get to where they need to be, to effectively repeat what the one-day team did.
Asked to reflect on the recent white-ball slump, Bairstow points to how few ODIs they played before this clump. "It's something we need to be aware of but not something we need to be concerned of because the core group is there and we're back to playing together."
Jonny Bairstow is talking to Athers on Sky. I picked up the chat as he reflected on the "lure of a quick buck" in T20 leagues, going on contrast that to the solid foundation that the very best short-form players have earned in long-form cricket. "And that's not to say there won't be anomolies – those who will just play T20 – but you look at those who have sustained it, that is the journey they have been on: a basic technique that they are then able to expand on ." YJB, this is music to my ears.
Speaking of that England/South Africa Women's series, I was down at Chelmsford with Geoff Lemon on Wednesday interviewing Laura Wolvaardt for our pod, The Final Word. At 23 years of age she's already one of the most accomplished openers in the game; the youngest ever to 3000 ODI runs – you get the picture. She's also got plenty going on above the shoulders, granted a place in medical school and more generally an insightful and articulate thinker on the future of the women's game in South Africa. While it rains, pop it on on in the background. She's very impressive.
Knighty says the rain is heavier. So let's drift a bit. Firstly, to England's women, who are going brilliantly against the Proteas. After getting the better from a draw in the standalone test at Taunton they swept the ODIs three-zip before cruising to victory in the first T20 at Chelmsford last night. They're in the middle of a significant re-boot after falling short in the ODI World Cup Final in March both in terms of new players getting and taking their opportunities (Lamb, Wong, Bell) and changing the side's configuration. On the latter point, Sophia Dunkley made her maiden ODI ton last week after being elevated to No3 and got their chase off to a flyer last night with most of her half-century racked up inside the power play. Here's the match report.
Updated at 14.01 BST
Sky are on air. Goodness me, it looks foul and there's nobody there. uh oh "The forecast is improving but the ground staff at the moment are watching the rain come down," says Nick Knight. He also reminds us that a 20-over thrash is the minimum overs for a game and, to get that up, they'll need to be on the field by 6:02pm.
Mark Butcher, wearing a brand new green flat cap, adds that they are hearing 3pm for better times above.
Toss delayed
Officially.
preamble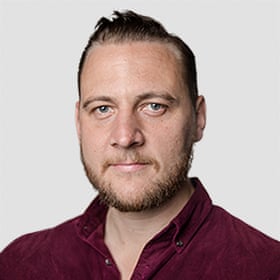 AdamCollins
Afternoon, all. The bad bit first? You won't believe it… it's raining at Old Trafford. Quite heavily, so says the world wide web. But there are optimistic types who believe they'll be on an hour or two after the scheduled start of 1pm BST. As my great, great, great (great?) uncle wrote, after Ned Kelly said it on the gallows, such is life.
When they do get on, it'll be for the second of three one-day internationals between England and South Africa with the home side in what looks to be a white-ball rut. Since the start of their run of games every other day a few weeks ago, they've been beaten in five of seven matches. With a T20 World Cup coming in October, then their ODI title defense a year on from that, this will soon become a bit of a thing.
Although, I'm not sure how much one can read from the series opener on Tuesday on the hottest day in British history. The fact that Matty Potts could barely function as a human being, let alone as an athletic quick, reinforced that point. Nevertheless, the Proteas played the conditions perfectly by working the fielding team over in the Hot Hot Heat with big Rassie ver der Dussen – one of the most satisfying names to say in all of world cricket – clocking his third ODI tone. He averages 75 in this format now across a sample size of 30 innings across the better part of three years.
The most noteworthy contribution to England was Mark Wood's Sky Cricket debut, which he nailed. Oh, and both Joe Root and Jonny Bairstow returned to form (yes, they had enough time since the Tests have a rough trot) with 86 and 63 respectively.
Of course, the major structural change for Jos Buttler's team is the fact that Ben Stokes is no longer available for selection in this format of the game after his retirement. I'm sure as the rain falls we'll have plenty of time to get into that in your emails or if you want to hit me up on twitter. Phil Salt is likely to get his chance in a re-jigged batting line-up that might see Moeen Ali promoted back into the top four.
As for Keshav Maharaj's team – and let's take a moment to reflect on how wonderful it is that a finger spinner is leading an international side – they're without Andile Phehlukwayo who copped a head knock when running into his skipper on Tuesday.
Right, we'll take a beat now until the TV coverage begins and we have a sense of how bad the rain is/how long we'll be talking among ourselves. Do keep me company.
It's still raining @EmiratesOT 🌧
No confirmation from the match officials, but it's looking unlikely we'll be starting at 1pm.
If you're coming from further afield, gates will still open at 11am with facilities open, but those that are local, keep checking our updates. pic.twitter.com/UHIAFf1oN1
— Emirates Old Trafford (@EmiratesOT) July 22, 2022