NAKURU, Kenya – When Grace Wanjohi, 47, visited a friend at the Kinoo estate on the outskirts of the Kenyan capital, Nairobi, in September 2012, she never imagined that this would be the emergence of an online platform dedicated to the fight against Crime in the country.
During the visit, a group of robbers armed with heavy weapons broke into her friend's house in the middle of the night.
"We heard noises outside, and as we peeked outside, we saw a group of men yelling at my friend to open the windows," she told Zenger News from her office in Nakuru, 130 km west of Nairobi.
Despite the screams of her hostess, no help came from the equally frightened neighbors, but luckily the robbers did nothing to them.
Shaken, Wanjohi and her host let the thugs take whatever valuables they could find in the house.
"I was so traumatized by the experience."
This experience led Wanjohi to think about preventing such incidents. She is a graduate in International Relations from the United States International University-Africa.
A few weeks later, she was attending a women's safety meeting in Nakuru when the idea of ​​using mobile technology to report crime occurred to her.
Under the guidance of the Kenyan Ministry of the Interior and the coordination of the national government, Wanjohi investigated the idea that later became the Mulika Uhalifu.
Mulika Uhalifu, which in Kiswahili "puts crime in the spotlight", is a digital platform that enables people to report crime and related activities virtually and anonymously.
The platform allows the public to provide information to security officials without fear of being identified.
"This platform should encourage the public to have a responsibility for their safety."
The Mulika Uhalifu, introduced in 2016, works via short message codes and an online portal. The app is in the Google Play Store.
Information sent through the platform is received by an interagency team of top security chiefs across Kenya.
Little did she know when Wanjohi developed the app that it would be vital in dealing with an annoying criminal gang in her hometown of Nakuru.
The Confirm gang was notorious for cyber crime. For example, its members would pose as agents of banks and cell phone companies, a ploy they use to defraud many Kenyans by illegally transferring money from their bank and cell phone accounts.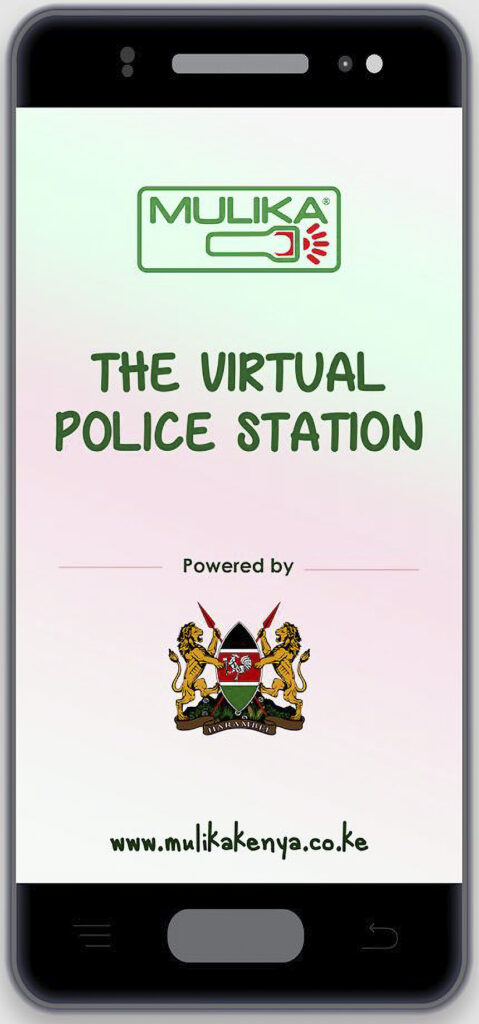 Mulika Uhalifu, which in Kiswahili "puts crime in the spotlight", is a digital platform that enables people to report crime and related activities virtually and anonymously. (MULIKA / play.google.com)
In 2017, Anne Nderitu, a businesswoman in Nakuru, lost $ 1,923 after gang members emptied their bank accounts.
"Someone called me and said they were from my bank and they were doing some upgrades," she told Zenger News.
"He identified me by name and phone number. Then he asked for my account number and national identification number and within a few minutes my account was dry. "
Police told her there was little she could do as hackers used her details to transfer money from her account.
"The members of the cybercrime gang were mostly tech-savvy college and high school dropouts," Mohammed Birik, a former police superintendent for the Nakuru District, told Zenger News.
"They were young and bright guys who had mastered the art of using technology to cheat people. Thousands fell victims. "
The gang operated openly in the informal settlements of Nakuru. In order to carry out their crimes quickly, the band worked under communication masts.
Concerned about the growing activity of the groups and concerned about the large number of unsuspecting Kenyans losing money to the gang, the Kenyan government introduced certification under 90 banned groups in 2016.
Initially, public members were reluctant to provide security officers with information about the gang's activities because they feared retaliation from the team.
"The gang was dangerous and people didn't dare to talk about it lest you become a target," James Omondi, a resident of the Kivumbini estate in Nakuru, told Zenger News.
Some police officers were suspected of collaborating with the banned group and exposing anyone who provided information about their activities.
John Kimotho, a resident of the Flamingo Estate in Nakuru, was attacked just days after he volunteered to provide information about the group's activities to police.
"I got wind of a crime some members were planning and reported it to the police, but one night when they were going home they ambushed me for introducing them to the police," Kimotho told Zenger News.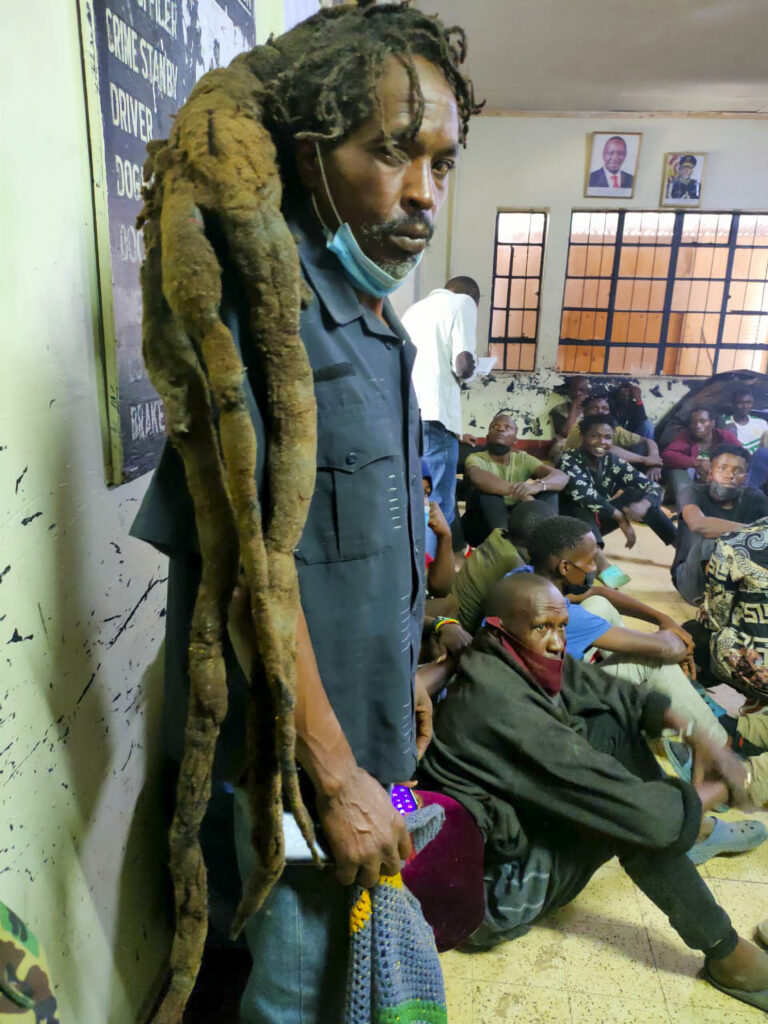 A member of the banned "confirmation gang" after being arrested in a police attack in Nakuru, Kenya on June 2, 2021. (Timothy Kilonzi)
The mistrust between the public and security officials gave the gang room to maneuver because the victims of their actions feared they would record statements to the police.
But with the arrival of the anonymous platform for crime reports, the situation changed. Police quickly joined the group that spawned 25 gangs spread across most of Nakuru's informal settlements.
Ibrahim Ogeto, a member of the community police committee at the Kivumbini estate in Nakuru city, said the Mulika Uhalifu digital platform was essential to help police bring down Confirm.
"The Confirm gang was out of control and it was difficult for the community to work with the police," he told Zenger News.
"The Mulika Uhalifu platform enabled members of the community to share information about crime with the police, and this has helped reduce the crimes committed by the gang."
Ogeto said that based on information shared about Mulika Uhalifu by the community police committee, many members of the Confirm gang were arrested or killed by the police.
Raphael Gonzales Omondi, 26, and Nicholas Opati, 24, were once members of Confirm who served three years in prison in 2017 for receiving Sh80,000 ($ 769) from a businessman who posed as an agent for a mobile money transfer company issued.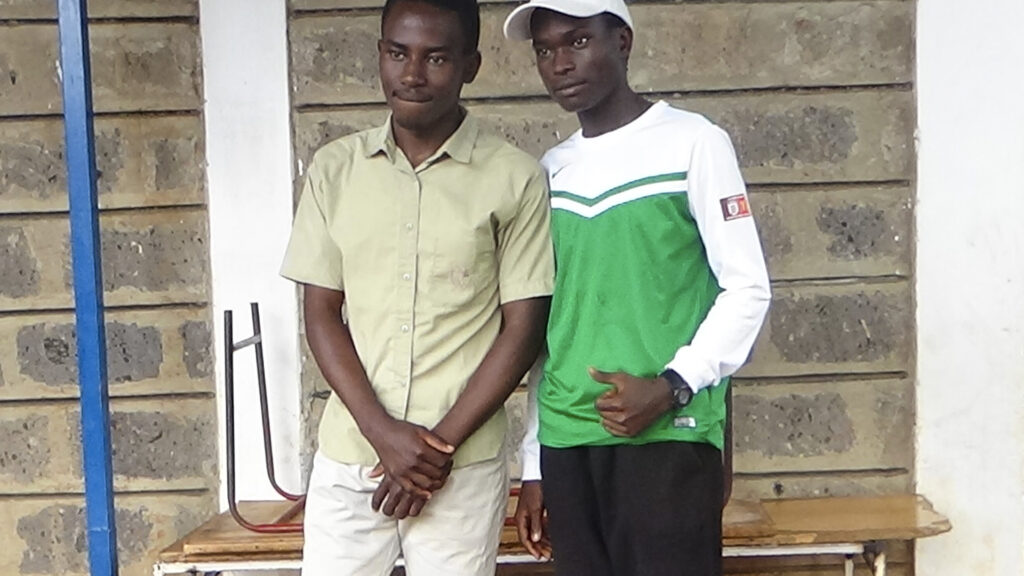 Raphael Omondi (left) and Nicholas Opati (right) are former cybercrime members who spent three years in prison but reformed in Nakuru, Kenya since December 10, 2020. (Maureen Mike)
The businessman reported the incident through Mulika Uhalifu, and detectives arrested the duo via cell phone tracking services as they tried to escape the city.
"I was recruited into the gang by a neighbor who told me I was going to be rich in a short time, and I dropped out of school," Omondi told Zenger News.
Opati was drawn to join the group when he saw that his friends, who were members of the Confirm gang, were leading a "rich" life.
Last year, the two were released from prison and received government funding for technical training at a local vocational training center.
Beatrice Osiako, an elementary school teacher, lost her two sons who dropped out of college in 2019 to join the criminal gang.
The twins were sophomores at Kenyatta University.
She noticed a change in the lifestyle of her sons, and when she questioned her they took offense, ran away from home, and later dropped out of college.
"All of a sudden, they began to have things that were far beyond our family circumstances," Osiako told Zenger News.
"I later learned that they had joined the Confirmation and found their death there."
The two were killed after attacking police officers who ambushed them in their hiding place in Nakuru.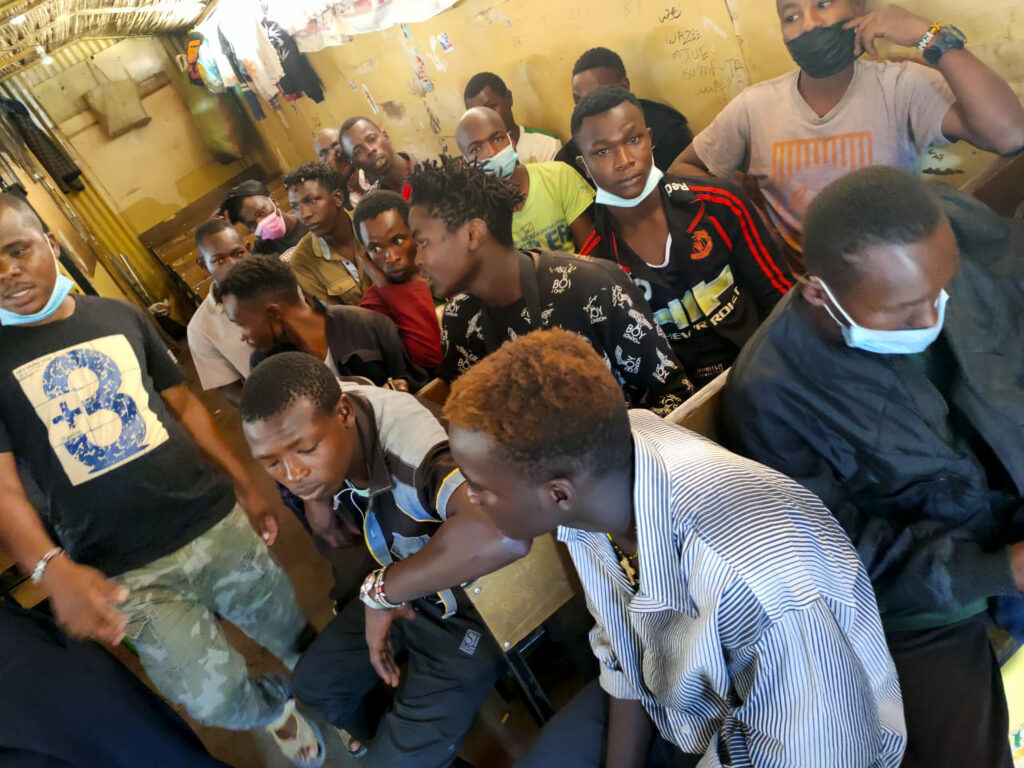 Suspected members of a banned criminal group waiting in court after being arrested in a police raid in Nakuru, Kenya on June 2, 2021. (Timothy Kilonzi)
Police told her that her 23-year-old twins were part of an online syndicate that hacked people's cell phones to transfer money from their wallets.
Using information anonymously collected from Mulika Uhalifu, security officials have brought Confirm under control and forced the remaining members to resort to petty crime such as mugging, pickpocketing, drug trafficking and break-ins.
Beatrice Kiraguri, Nakuru County police commander, said anonymous intelligence agencies had played an important role in containing the banned groups.
"The Mulika platform does not reveal the identity of the person reporting on gang activity or providing information, and this has encouraged more people to come out and give us information that we responded to," she told Zenger News.
Kiraguri said cybercrime cases have decreased significantly thanks to the instant virtual reporting platform.
"If you look at the number of times people have lost money from their banks or cell phone wallets, you will see a huge drop based on the information we get from Mulika Uhalifu."
The digital platform has been expanded to allow Kenyans to report other issues such as: B. poor service in government agencies and suspected transplant cases.
Mulika Uhalifu was recognized for its uniqueness in March 2021 by the Global Innovation Exchange, an international development technology platform for innovations.
(Edited by Kiphumba Some and Amrita Das. Map by Urvashi Makwana)