Scott McKelevy is the new Lexington Rotary Club President, has been a Rotarian since 2011 and joined the Lexington Club last year.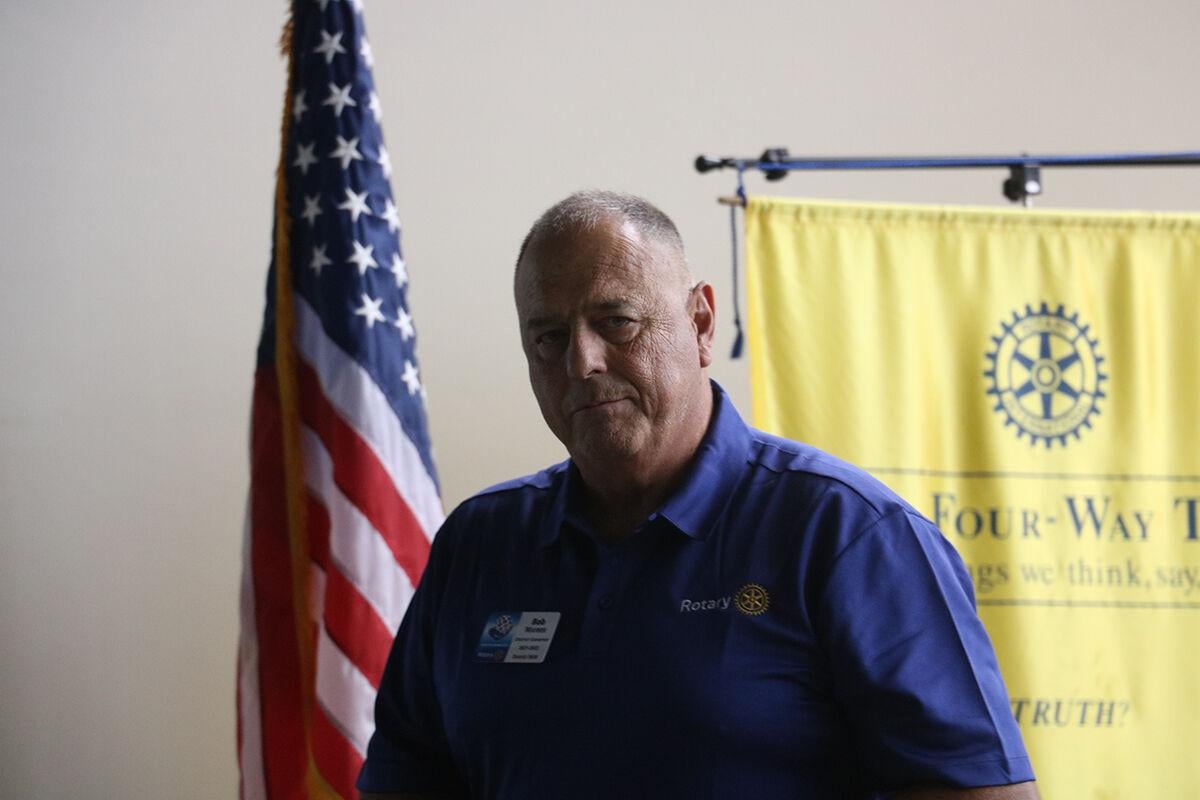 Bob Mayr, district governor of Rotary District 5630, spoke about his experiences traveling to Kenya and Rotary's work there.
Brian next to Lexington Clipper-Herald

LEXINGTON – A group of local Rotary clubs, including Lexington, have raised funds for projects that benefit a community in Kenya, and the most recent is the construction of a new medical clinic.
Lexington Rotary's new president, Scott McKelevy, began the meeting with the traditional ringing of bells and welcomed three new members, prospective members, and current Rotarians to one of the largest meetings they had held since the pandemic began. "I'm happy to see a room full of people," he said.
McKelevy has been a Rotarian since 2011, started in Holdrege, and joined the Lexington chapter last year. The Lexington Rotary Club has 13 members.
McKelevy also introduced Rotary District 5630 governor Bob Mayr, who was present at the meeting and would be speaking about the projects in Kenya.
Mayr welcomed Dr. Kim Baxter of the North Platte Rotary Club, who joined through Zoom.
Dr. Baxter, an optician, has been on several trips around the world and on his most recent visit to Kenya provided eye care and glasses to more than 1,000 people, including children and orphans.
One of Dr. Baxter went to Kenya with his son Craig. The visit had a deep impact on Craig, who told his father that they had to return. Unfortunately, Craig died before he could return, but Dr. Baxter will do this in honor of his son.