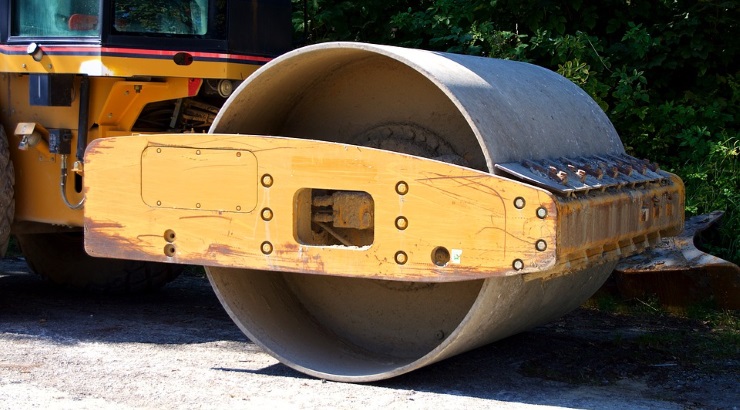 A road construction site. PHOTO | COURTESY
With road construction costs soaring, Kenya has introduced a controversial technology that promises to cut road construction costs by more than 60%.
This method of road construction, known as Low Volume Seal Road (LVSR) technology, uses bitumen-based waterproofing to economically pave roads with low vehicle traffic.
The Kenya Rural Roads Authority is equipping roads as part of the R2000 program, which uses gravel roads through the use of low volume paved cobblestone road technology.
High speed roads
Conventional road construction methods tend to focus on creating high-speed roads – which requires high-cost horizontal and vertical realignment of the road surface.
In some cases, additional land is purchased for the road leading to the relocation of utilities and people relocating.
LVSR technology, however, focuses on upgrading roads without making changes to the existing route. This lowers road construction costs by reducing earthwork costs, eliminating land purchase costs, and reducing utility relocation.
4,400 kilometers
According to the Economic Survey 2021, there are 4,400 kilometers of low-volume gravel roads in Kenya – with major work to increase that number to 7,000 kilometers by 2022.
The 4,400 kilometers of road were completed at a cost of Sh316 billion.
According to KeRRA, LVSR technology enables low-volume roads to be upgraded to paved standard in order to increase the life of the pavement to at least 15 years, thereby reducing the life cycle costs of the roads.
RELATED: Ongoing Road Construction Projects in Kenya
Although LVSR technology has been introduced in South Africa, Botswana and other African countries, it remains a controversial topic with its supporters and critics.
Proponents argue that building and maintaining rural roads is the best approach, while critics believe that the technology can only be used on roads with extremely low traffic.
40 vehicles per day
In fact, previous studies by the Transport Research Laboratory (TRL), a UK-based independent transport consultancy, have found that the optimal volume of traffic for modernizing a road with LVSR technology is around 40 vehicles per day.
This is far less than the previously recommended thresholds for sub-Saharan Africa – over 200 vehicles per day that still persist in the minds of many practitioners.
With higher traffic, the seals degrade much faster, requiring a shorter periodic reseal (every 3-5 years) depending on the traffic load, which can be costly for weak economies.
However, Kenya is relying on small paved road technology to upgrade some 10,000 kilometers of rural roads in a short time to improve the country's road network.
Continue reading…