Mahindra South Africa has added yet another feather to its illustrious cap in SA.
Already achieved the title of the fastest-growing carmaker in SA in 2019, it has achieved this milestone yet again.
It witnessed a 78% increase in sales volume compared to 2021.
Mahindra has attained the title of the fastest-growing carmaker in South Africa for the second time in 3 years. Having commenced its operations back in 2004, Mahindra has been growing steadily in the market. It has slowly won over South African customers with its impressive and rugged products. After being in the business for 18 years, it has amassed cumulative sales of over 75,000 units. Here are the details.
You may also like: South African Vlogger Checks Out Mahindra Karoo Dusk 4×4
Mahindra Becomes the Fastest-Growing Carmaker in South Africa
You may also like: South African Vlogger Impressed with Made in India Mahindra XUV700
Mahindra is the Fastest-Growing Carmaker in South Africa
According to the report by the National Association of Automobile Manufacturers of South Africa (NAAMSA), Mahindra showcased a 5 times increase in yearly sales compared to 2021 than the market average. The sales report further shows that Mahindra grew its total sales in the passenger vehicle market by 80 per cent to 4,027 vehicles in 2022 and its light commercial sales (that of its popular Pik Up and Bolero ranges) by 77% to 8,885 vehicles.
You may also like: South African Expert Uses Mahindra Scorpio To Teach Off-Roading
What is even more impressive is the fact that it hit an average monthly sales of over 1,000 every month of the year. It reached close to 14,000 sales for the year which is a milestone for the Indian auto giant in itself. The XUV300 compact SUV was the fastest-growing product in its segment with 2,079 units sold in 2022. Its 5-star safety rating at the GNCAP, feature-laden cabin and powerful engines are the prime reasons for its mad success.
You may also like: 5 Cheapest Cars in South Africa Come from India! – Suzuki S-Presso to Mahindra Bolero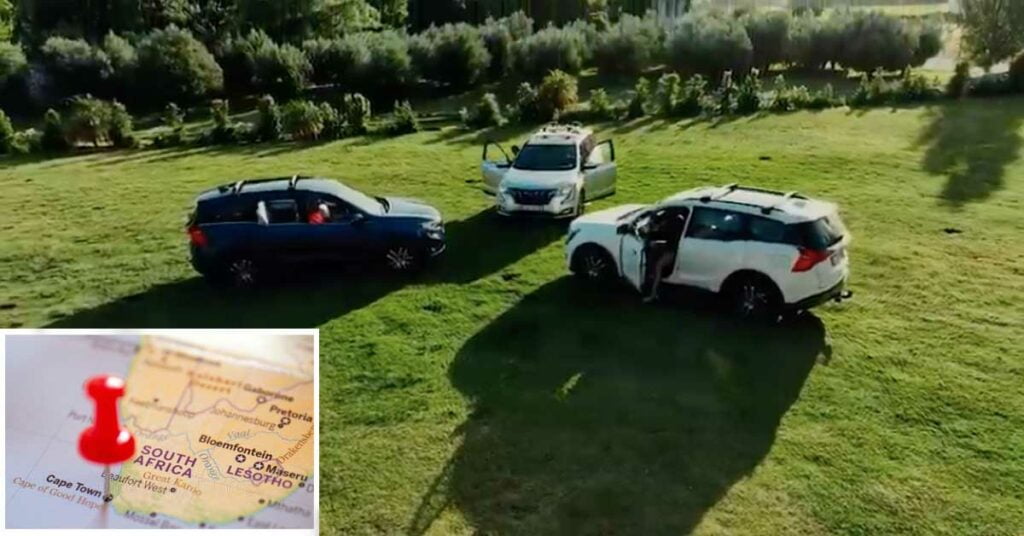 Mahindra XUV700 in the Western Cape province of South Africa
The XUV700 mid-size SUV has also received a lot of praise from reviewers and is set to boost Mahindra's sales going forward. In addition to that, the upcoming Scorpio N will offer the SA customers a taste of the new-age and modern version of the Scorpio that has been a runaway success in the Indian market all through the latter half of last year. With such exciting new launches lined up for 2023, it is bound to be yet another mega year for the Indian brand in SA. Do share your thoughts about Mahindra with us. =
Join our official telegram channel for free latest updates and follow us on Google News here.