"The more we fight for transparency, the more it will help people to be accountable."
Youth Christian leaders listen to the pastor during Easter mass as they follow the Kenyan President's new instruction to curb the spread of the Covid-19 coronavirus at the Revivslist Outreach Church Kenya in Nairobi on April 4, 2021. © Yasuyoshi CHIBA / AFP via Getty Images
Fake news is a problem in Nigeria as it is in any part of the world. I think we have a particular problem in Nigeria because we have deep distrust of the government – or indeed any form of authority.
This distrust has been cultivated for decades when people in authority were lied to and bullied. The Nigerian media has been government controlled for many years and still is in large part. The media served as a propaganda tool for various governments, from the military era to, of course, the now seemingly democratic era. It is still used as the main form of control.
"Mistrust has been cultivated for decades when people in authority were lied to and bullied."
Nigeria is only 60 years old as an independent country, and many of those years were spent under a military dictatorship. The generation that went through these dictatorships still see the media as a propaganda tool for the government.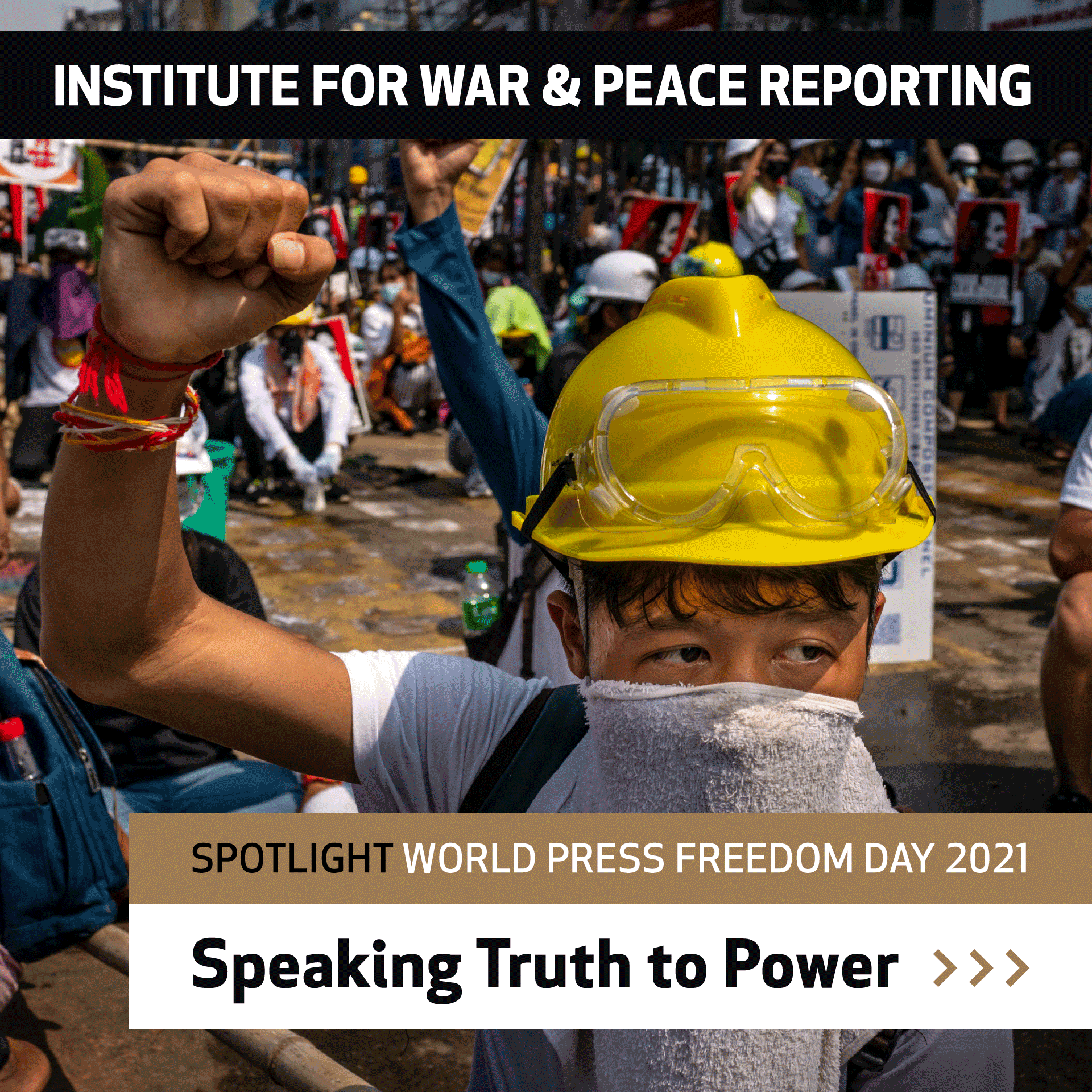 We hope to change that as independent media outlets continue to seek free themselves from government interference. With the spread of social media, we hope that in the next decade we can get people to choose the right news for themselves.
I am a radio journalist and fact checker and work as a freelancer AfricaCheck about Covid-19 and political stories. I write and interview for Newswire and worked for almost seven years on the radio for one of the country's largest radio stations, Nigeria Info FM. I also worked on television just before the virus.
I like the dialogue and communication with mentors and the team in general within the Africa Resilience Network project who are always there to answer questions and help. One of the big limitations for Nigerian journalists, regardless of what platform they're on, is finding someone to guide you and provide you with the resources you need to get the stories you want to be as safe and professional as possible to pursue.
My research looks at the tendency of religious leaders towards the Covid-19 vaccines and the dynamic between their personal claims or beliefs, how this affects people who listen to them and how this also affects the vaccination tests in Nigeria.
One example is the Catholic Church, which spoke very loudly about wearing masks and social distancing during the lockdown and the first few months of the coronavirus. But since the vaccination no longer exists, there has been almost complete silence. Of course the papacy said to take the vaccine, but in Nigeria there was only one or two bishops who said they had no problem with it. I am investigating whether this silence harms vaccination efforts.
Information as a public good is not exactly a concept that many Nigerians are familiar with, although we work towards it every day.
Foreign journalists came in, examining and telling stories through their own lenses. Now local journalists, our perspective and our views are getting involved, and that's a good thing. On the other hand, we have a lot of disinformation campaigns from foreign sources. They are elusive and come through all kinds of media. Some countries have a strong influence on the media in Africa, in Nigeria. We are still seeing how that works out. For this reason, I am grateful to be where we are now in the fight against misinformation and disinformation.
The more we fight for transparency, in the name of fact-checking and fighting disinformation and misinformation, and in this infodemy we are in right now, the more it will help people in the stories and narratives that propel them forward to be more accountable.