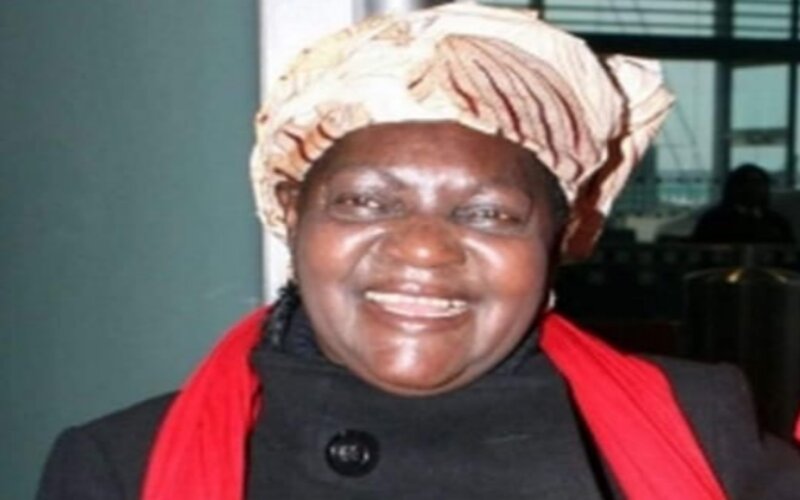 Keziah Aoko Obama died in the UK on Tuesday April 13, 2021. [File, Standard]
The body of Keziah Aoko Obama, the stepmother of former US President Barrack Obama, left the UK before the funeral in Kenya.
According to the family, Keziah's body should arrive at Jomo Kenyatta International Airport by midnight.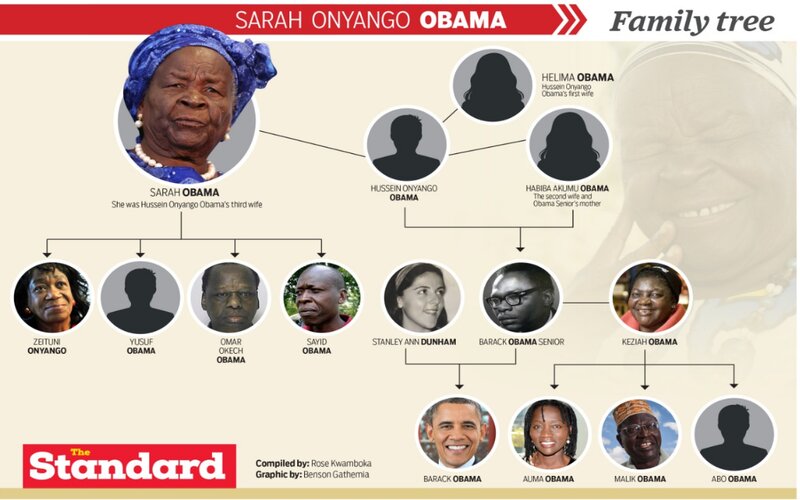 The Obama family tree. [File, Standard]
Keziah, the mother of Malik, Auma, Aboo and Sadik, died on April 13 after a long illness in a London hospital.
The family has raised funds to facilitate the transfer of the body for burial at their village house in Kogelo, Siaya County.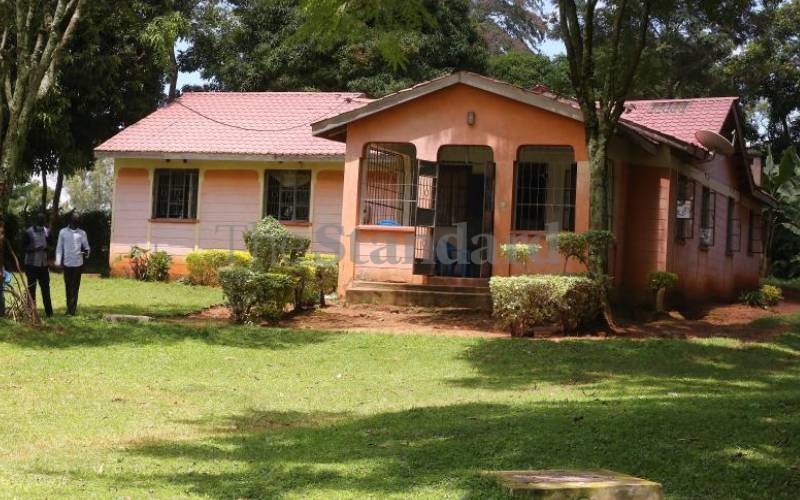 Mama Keziah Aoko Onyango's home in Kogelo Siaya County. (Collins Oduor, standard)
Malik, Keziah's eldest son, said the family had reached out to the Kenyan government to provide them with ID to bring the body home for the funeral.
And on Thursday night, a family source confirmed the body from London was in the air and expected to arrive in the country around midnight.
"On Friday the body will arrive at Kisumu International Airport and then be taken home by road to Kogelo," the source said.
She will be buried on Saturday.
Take a short survey and help us improve our website!
Participate in a survey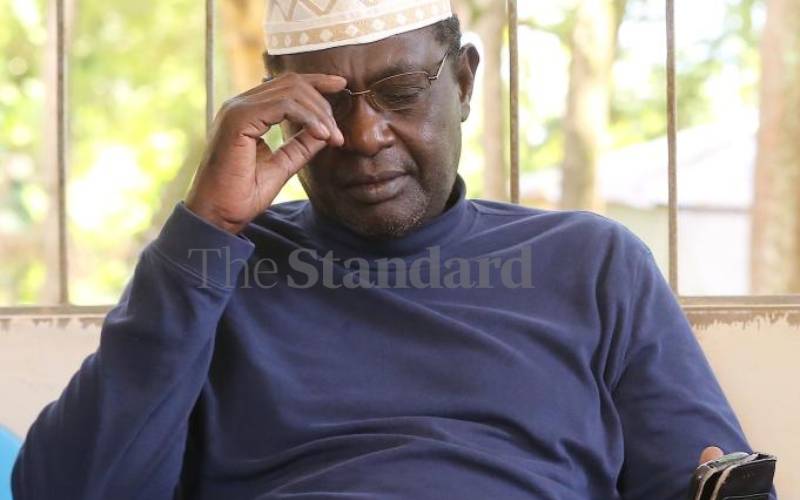 Malik Obama confirmed the death of his mother, Keziah Aoko Onyango, who died in the United Kingdom on April 13, 2021. He asked the government to help the family bring the body home for the funeral. (Collins Oduor, standard)
The source, unwilling to be quoted in the press due to the sensitivity the matter has attracted since Keziah's death, said the funeral exercise is expected to be cautious.
The source also declined to disclose how much was raised from the fundraiser and any funeral arrangements.
"The family will meet as soon as the body arrives to discuss anything related to the funeral and I do not want to go into details," the source said, adding, "It is now important that the body be in for the funeral the air is at home, as we wanted it to be. "
[email protected]
Remotely monitor water pumps through your phone
Motor vehicle tracking and surveillance is nothing new to Kenyans. The competition to install affordable tracking devices is fierce, but crucial for fleet managers who receive reports online and track vehicles from the comfort of their desks.